There are lots of things to think about, but have you got time to come and see Cider Mill Barns and talk about your day?
Request a brochure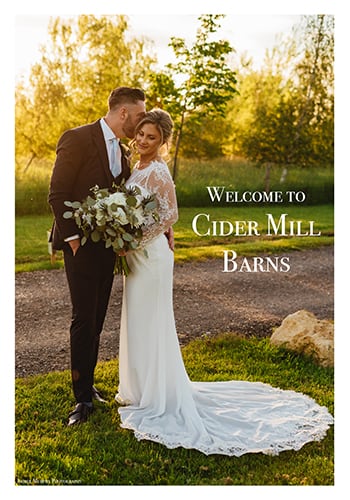 Fill out this short form to download a wedding brochure and view our venue fees and more images.
Thank you
Thank you for requesting our brochure, it can be downloaded by clicking the link below: Please call 01789 773000 to make an appointment.